This session stopped prematurely when I cut my right thumb while tapping the arbor. Blood was dripping on the floor and table when I rushed to wash the wound under running water. The pain was terrible. Thank God it was just a cut. Though a little deeper than what I got normally, it is nothing serious. My wife, of course, nagged a little while putting on the plaster for me.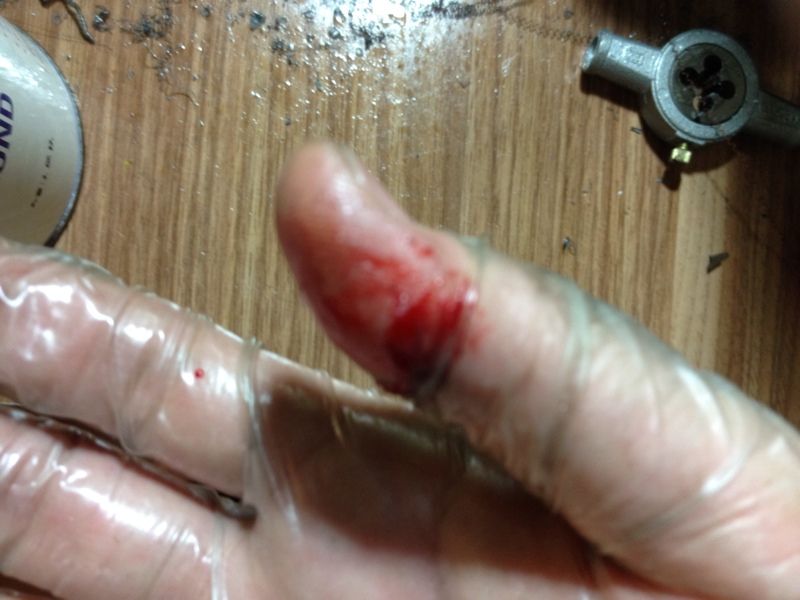 The blood started dripping off my thumb when the latex glove was removed.
Back to the making of the 1/2 centre. The 60-degree point was completed this session, after struggling to make the arbor.
While parting off the workpiece, the HSS parting blade snapped. It was cutting after a while and snapped when I tried pushing it further.
The broken blade.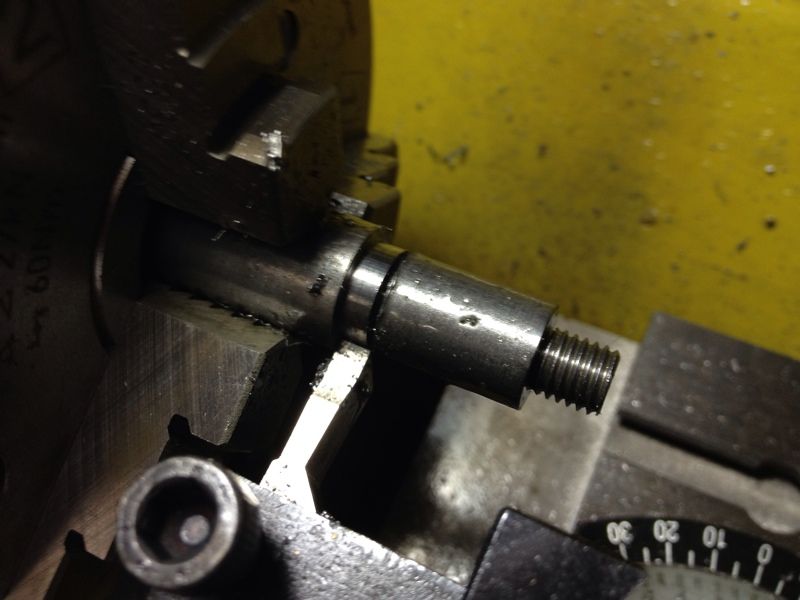 Swapping in the Proxxon part off tool.
It does the job without a struggle.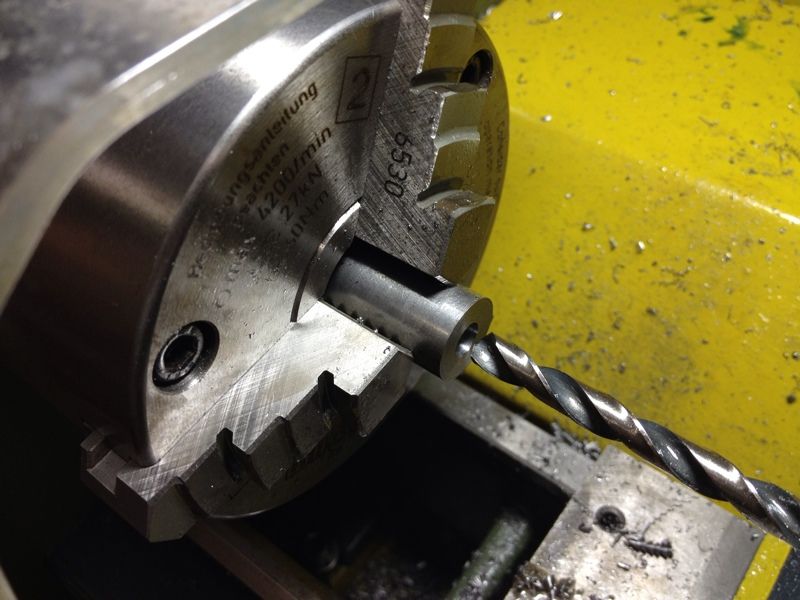 After facing the end flat, I centre drill and drill about 12mm deep for the 5/16 BSF.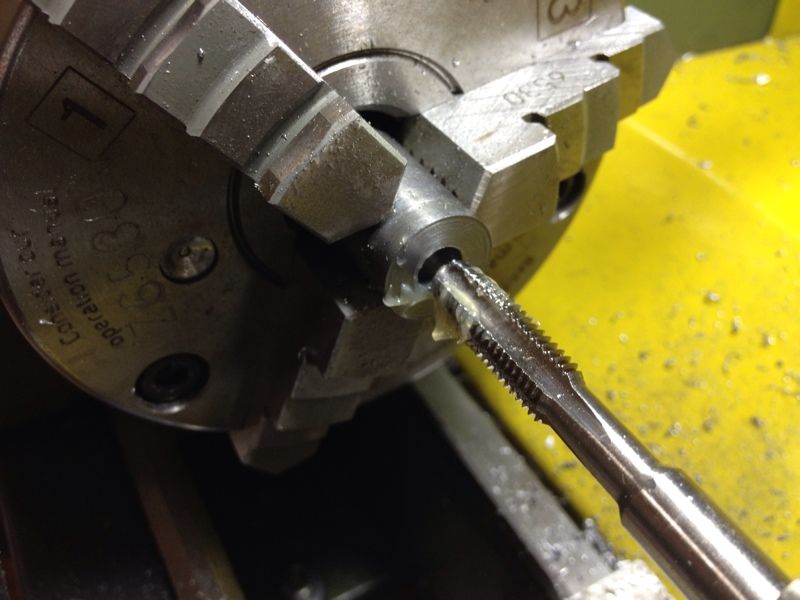 Tapping the hole to hold the 1/2 centre.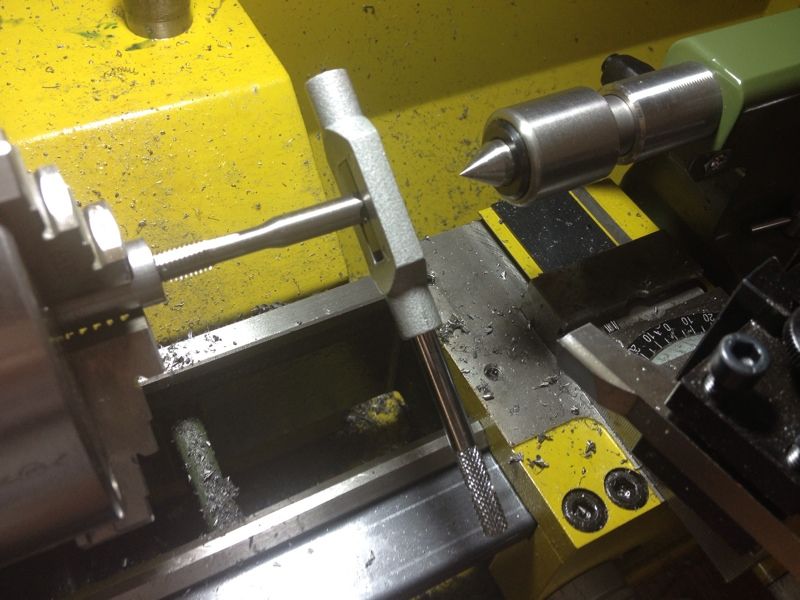 This was when I cut myself. Notice how close the tool was to the tapping handle? My hand slipped and my thumb went on to the cutting edge of the tool.
There was still wobble when I mounted the 1/2 centre to the arbor. I push on this time, facing and turning it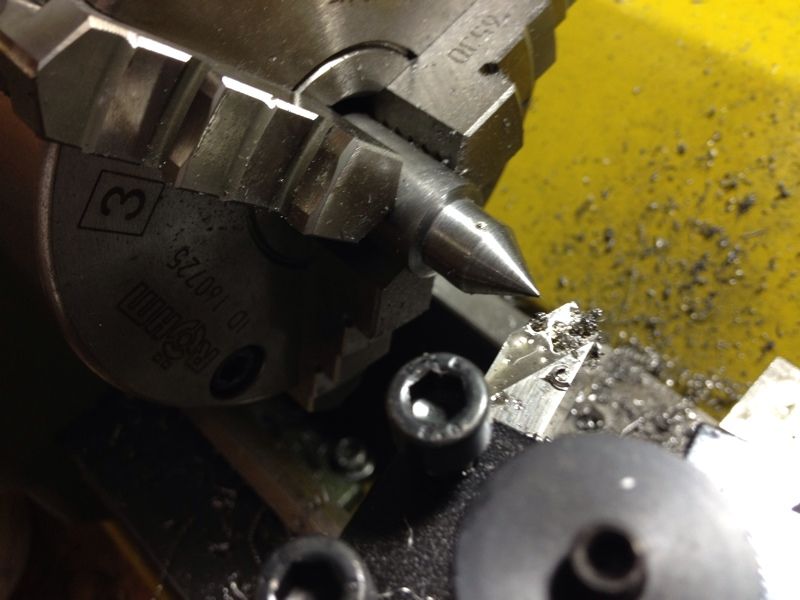 The 60-degree point was completed. Notice that the centre is now tightly screwed onto the arbor as if they're one piece of steel.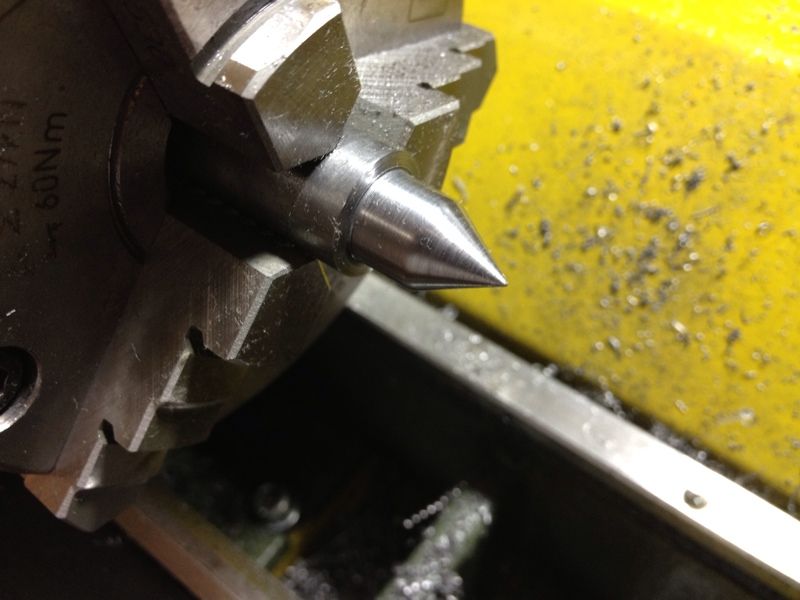 After running a smooth file on the face and sanding it down with fine grit sandpaper.
I fastened it down to the mill vise to prepare to drill the tommy screw hole.
I stopped work at this point as the wound has started bleeding again. I will try to complete this part of the work tomorrow morning before church. Will also attempt to harden it by using my little Proxxon Micro Torch and quenching it in water.
Have a blessed night.