I was up early this moring as Alicia needs to be in school by 8am. Got up at 5.30am to get myself ready and have to drag the big girl out of bed to prepare herself.
While waiting, I went into the shop wanting to find out what's the run-out of the lathe spindle and how much is added to that run-out when the ER32 collet chuck is mounted. Proxxon indicated the run-out of the spindle bore to be 0.005mm on their website without chuck mounted. My setup to measure the run-out may be flawed but this is what I got: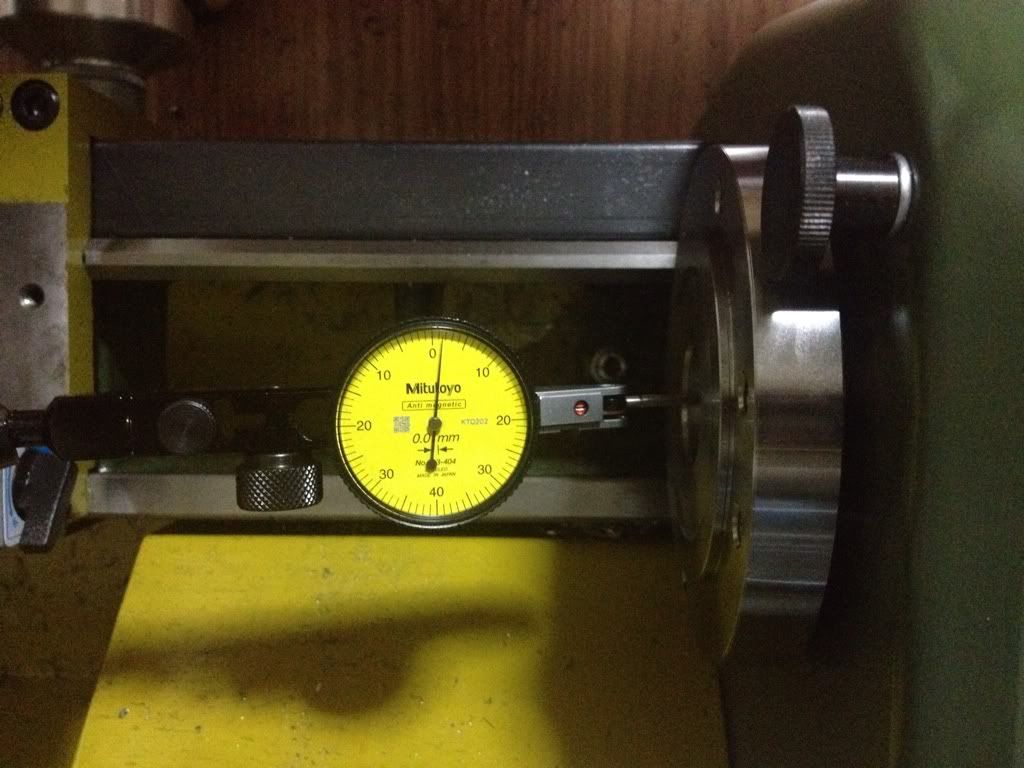 I wish it was parallex error I'm registering but it is not. I'm clocking 0.015mm run-out, 3 times more of what Proxxon advertised, on the 0.01mm mike.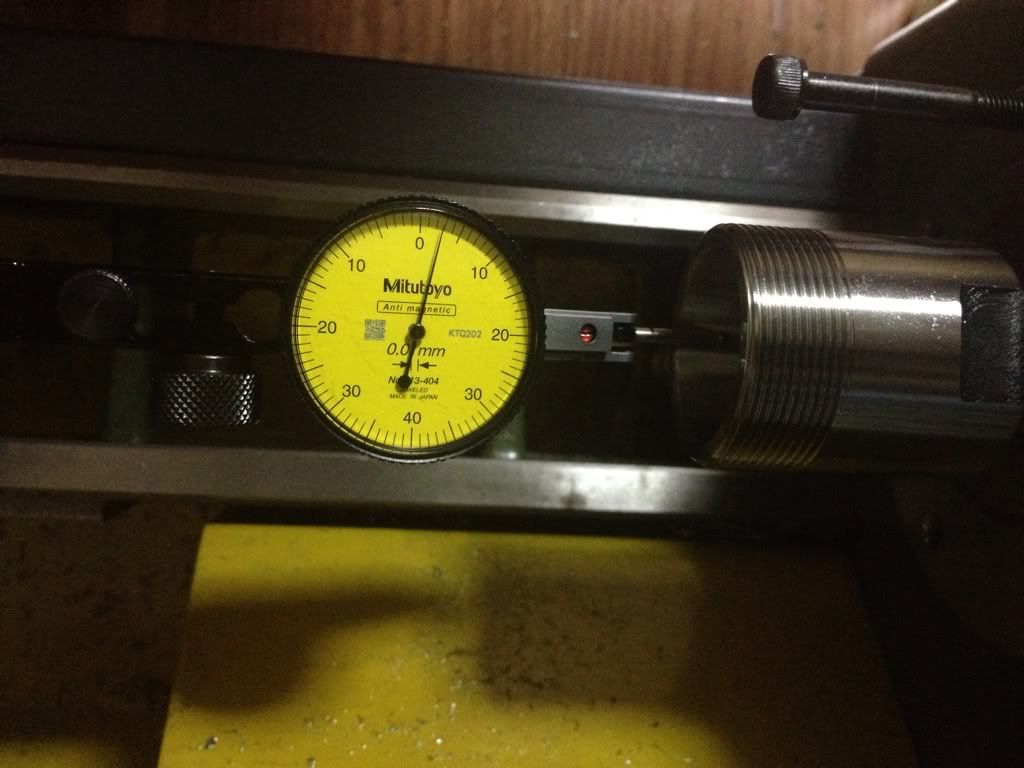 Adding the ER32 collet chuck "enhanced" the number to almost 0.03mm.
My question is, is this too much? Should I be contended with what I've got? What kind of error would this translate too in parts produced?
Anyone?