The slides of the lathe was stripped for some generally cleaning. This time, I managed to remove the carriage which I couldn't previously. This goes to show the more I use the machine, the better I understand it. But my confident stopped right here. I'm deciding if I should disassemble the 1/2 nut for thorough cleaning and maybe attempt some adjustments to make it operates smoothly.
These are the pics taken of the apron and carriage:
The lead screw has to come out first before I can remove the apron then the carriage. How silly I was before... The air compressor was used to blast away all the chips and the old grease was wiped off.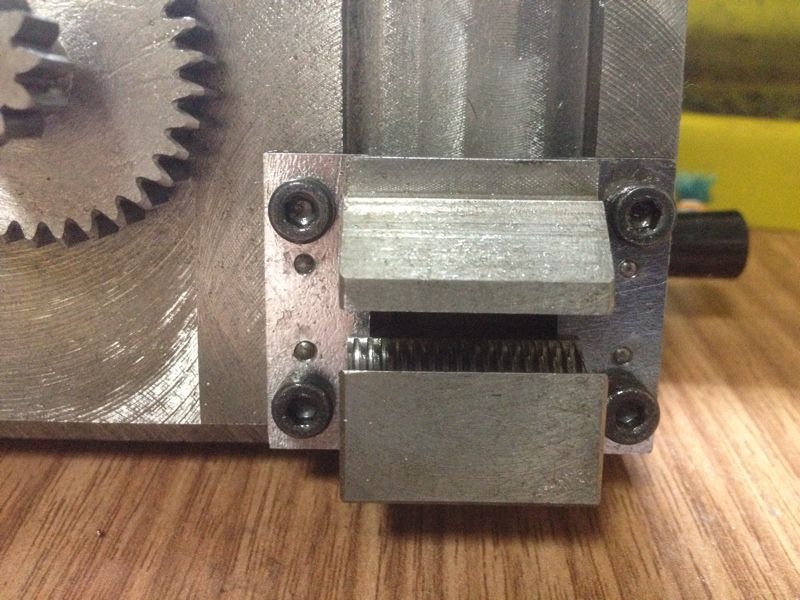 The half nut looks easy to disassemble but I'm concern about not being able to put it back properly with the clutch at the right position.
The bottom of the carriage. The 2 cap screws and set screws were the trouble when I first tried adjusting the carriage from underneath. It is clear from this pic that the carriage lock operates only on one corner of the gib plate. I wonder if it can be easily relocated to the middle.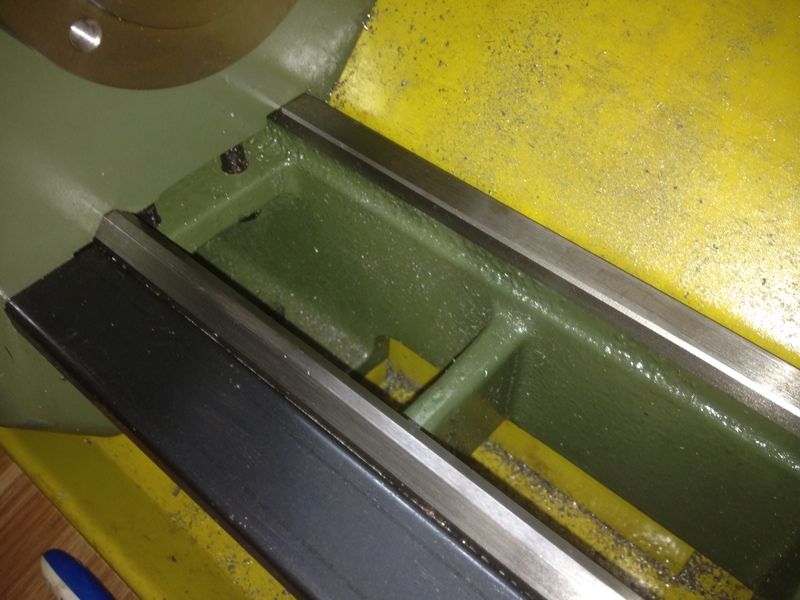 I took this pic to prepare for the making of the carriage stop. With pics in my iPhone, I can visualize how certain things can be implemented while I'm outside.
So, anyone can enlightened me on the half nut adjustment?