This is a short post for GeneK :-)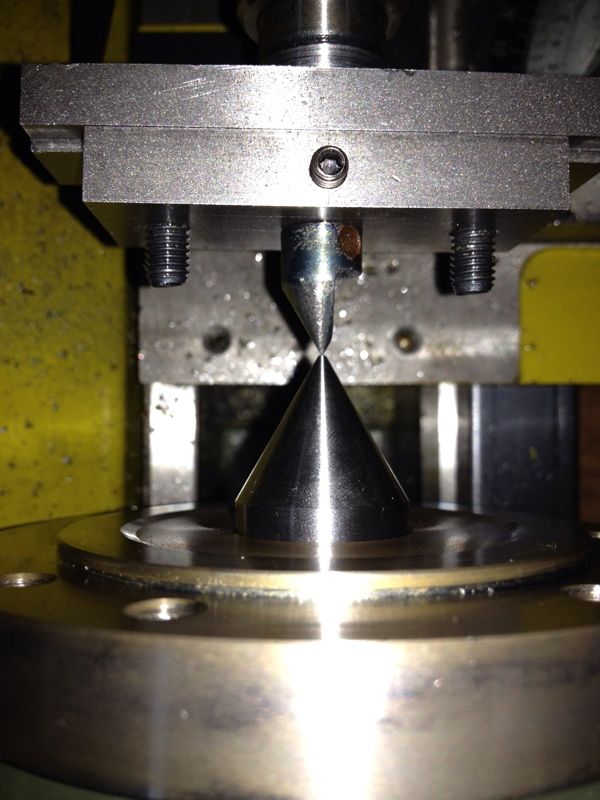 From the top. Of course, adjusted true using the Slide.
From the side. Not really a perpendicular shot. I think I got it very close to the right height.
I didn't really make sure that the top edge of the Set Over Centre is parallel to the bed. It was set by eye-balling. Should be alright.