Finally had the chance to fix it ip to the lathe board just before going work.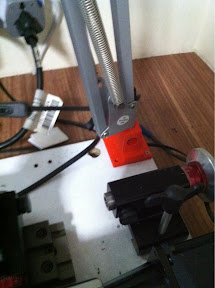 The hole to the left was what I used. Part of the swivel of the lamp was blocked by the board such that the lamp cannot be held at a certain position. The lamp holder solved that problem.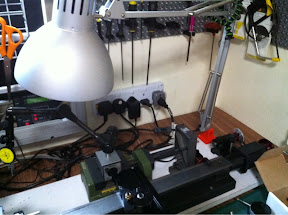 Got to thank TK for printing this holder. Almost 2 hrs of preparation & printing. It will take me longer than that to make this in aluminum.
- Posted using BlogPress from my iPhone