This post is also available on
my site
.
The work on the Collet Chuck for ER32 started last weekend. Up to today, I don't have much to write about. This is the time I'm dealing with a large piece of steel stock and frankly, I've no confident that I can pull through this project to the required accuracy.
The mild steel stock I bought measures slightly bigger than 100mm in diameter and 42mm in length (or should I call it thickness?). The edges around the circumference was deburred with a file before I started work.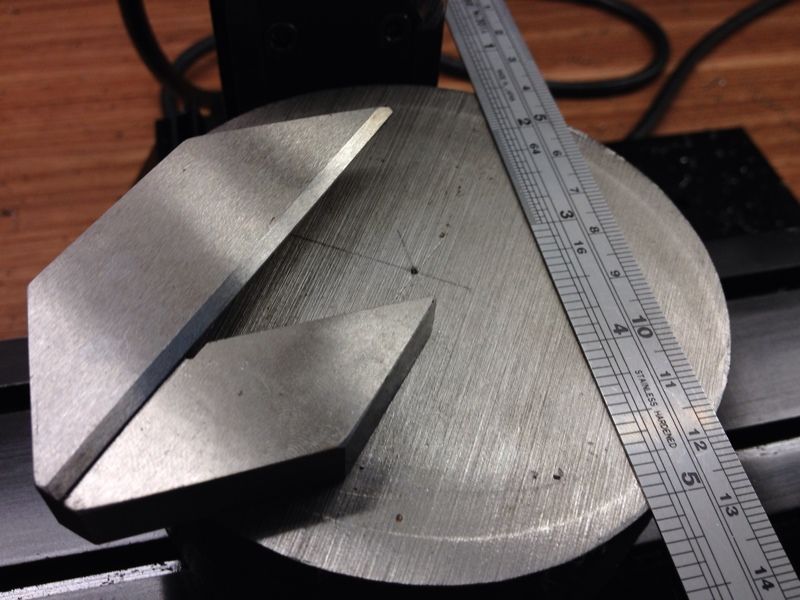 The approximate centre was punched with the aid of a Centre Square and a rule.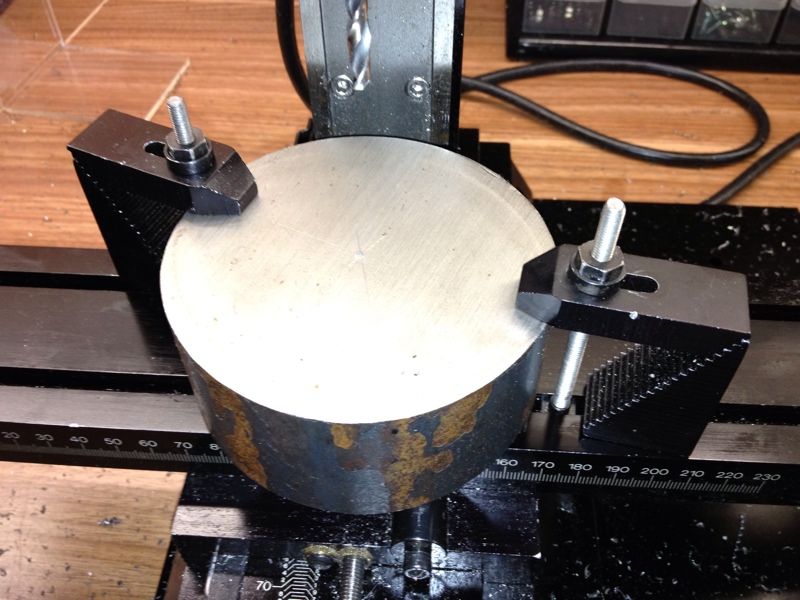 It was then fastened to the mill table with the step clamps. The drill shown in the pic has nothing to do with this ops. It was there from the previous job.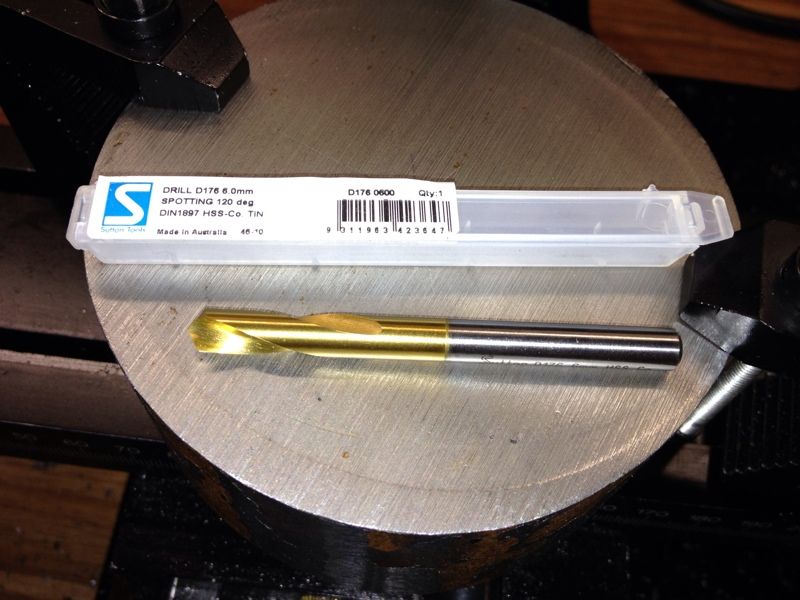 Trying out the new Spot Drill, which is a mistake. Should have use the Centre Drill as I'll be using the Live Centre on the Tailstock to centre the stock as best as I can in the 4 jaw chuck.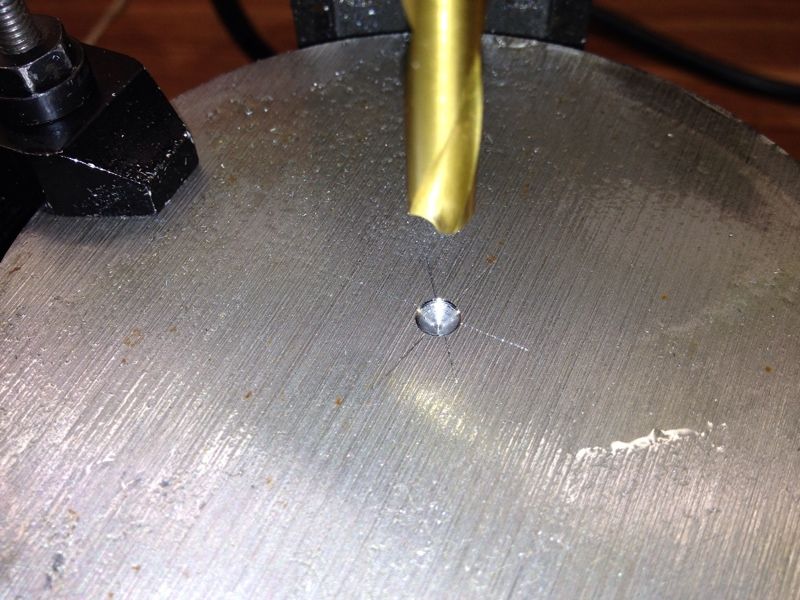 The 90-degree spot drill in use instead of the 120-degree shown in the previous pic.
Opening up the jaws of the 4 jaw independent chuck to slightly more then the circumference of the chuck body (100mm diameter).
It will save me the trouble of trying to locate the centre of the hole if the Centre Drill was used. The jaws were carefully tightened around the job.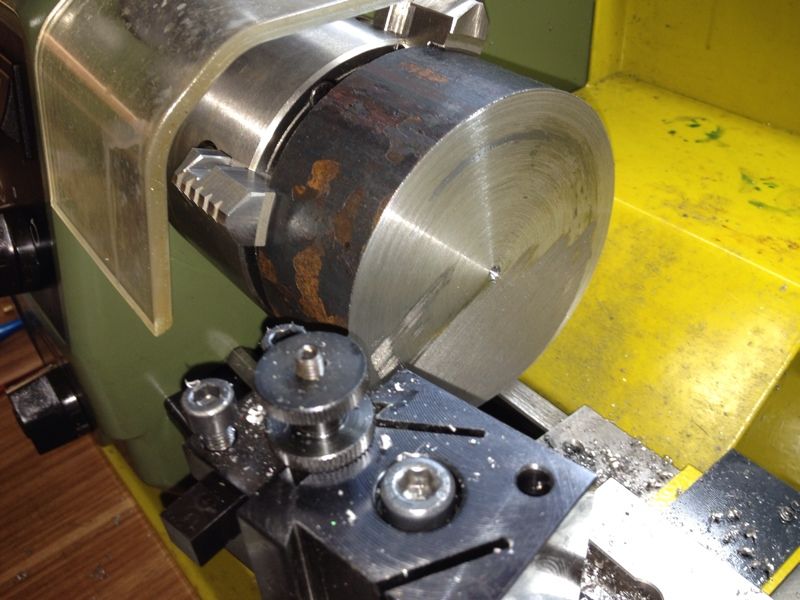 Facing cut was done first to square the face to the spindle rotation.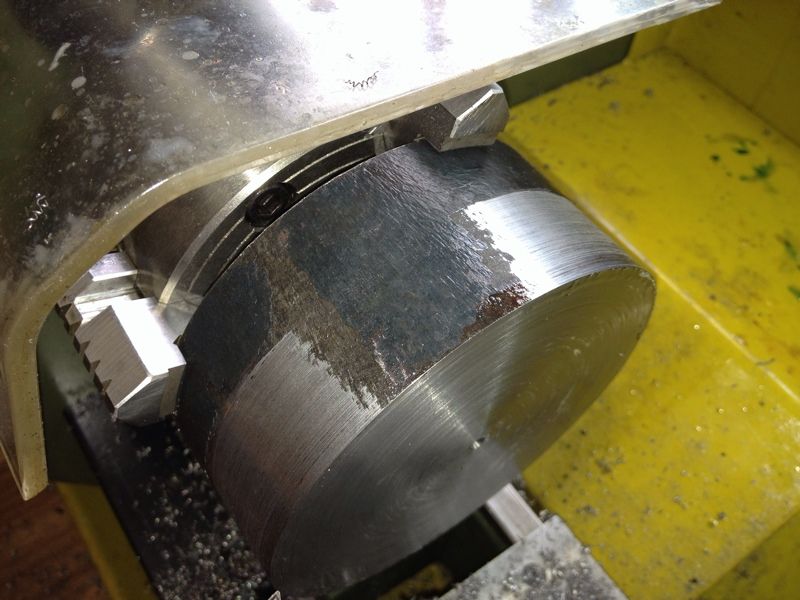 Then the side. This piece has tough skin! I should have started with heavier cuts to go beneath the skin but I was scared of the job flying at me...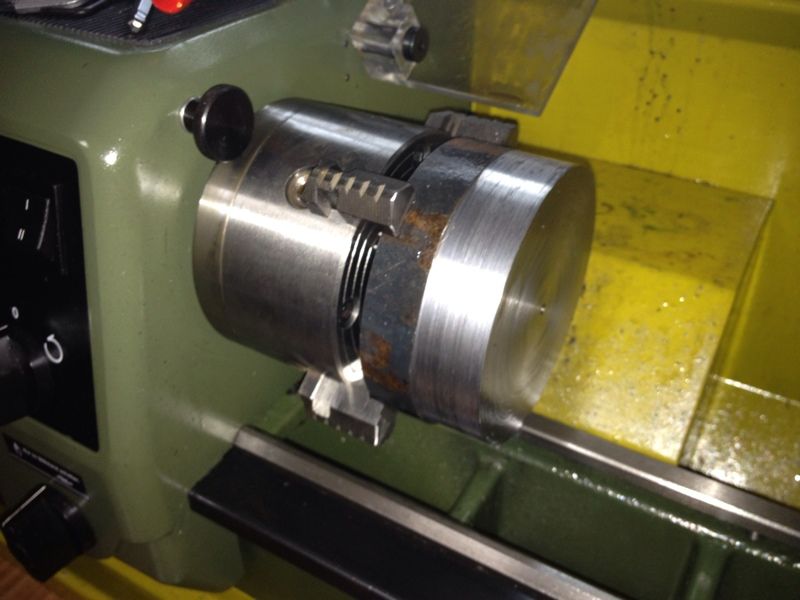 Finally, I've about 25mm section turned concentric. This will be the section I'm bringing down to 50mm.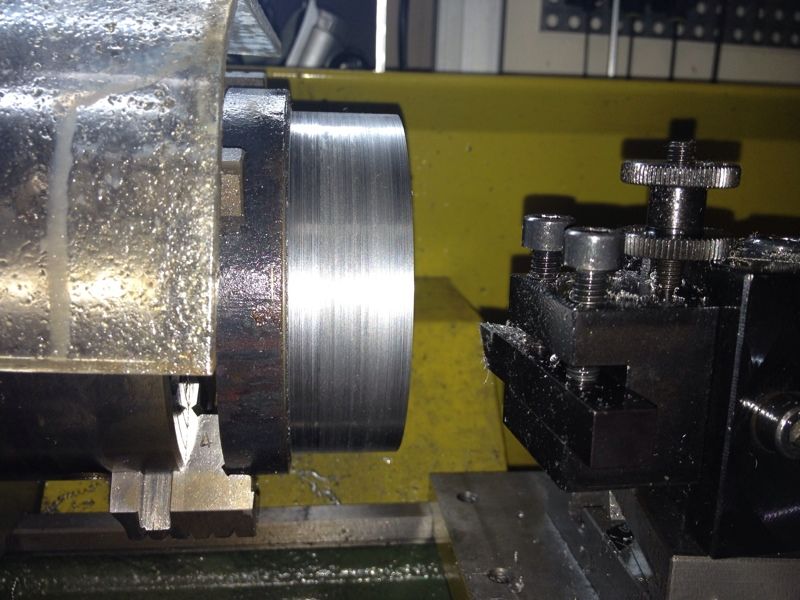 This was where I stopped - 90mm diameter and 40mm more to go...
I took a video of the turning in progress. The chart I've on my lathe says that the spindle speed for steel stock of 100mm diameter is 80 rpm. I tried both 80 rpm and 160 rpm at depth of 0.1mm to 0.5mm per pass with the carbide insert tool. I was trying to see how deep I can cut. Don't really feel comfortable at 0.5mm from the sound produced - it sounded like the motor was going to stall anytime though that didn't happen. To play safe, I backed off from the depth to 0.4mm. Now I wonder how long will I take to bring the 25mm section down to 50mm diameter at the rate I'm going...