I had a surprise the other morning when I saw the acrylic cover on the lathe broke from its swivel base. I don't remember breaking it during the last session as that will be pretty obvious looking at the way it is broken.
Anyway, there is a magnet at the swivel base that cut off power to the lathe when the cover is lifted up. It does gets in the way when turning big diameter stock close to the spindle but it prevent accidental touching of the spinning spindle when in operation.
I wonder if I should replace it or Loctite the magnet on the swivel base to allow the spindle to work without it. Those safety conscious folks may jump with it off but... I don't know. Will think about that.

Anyway, I ordered the replacement and it should be on its way from Germany.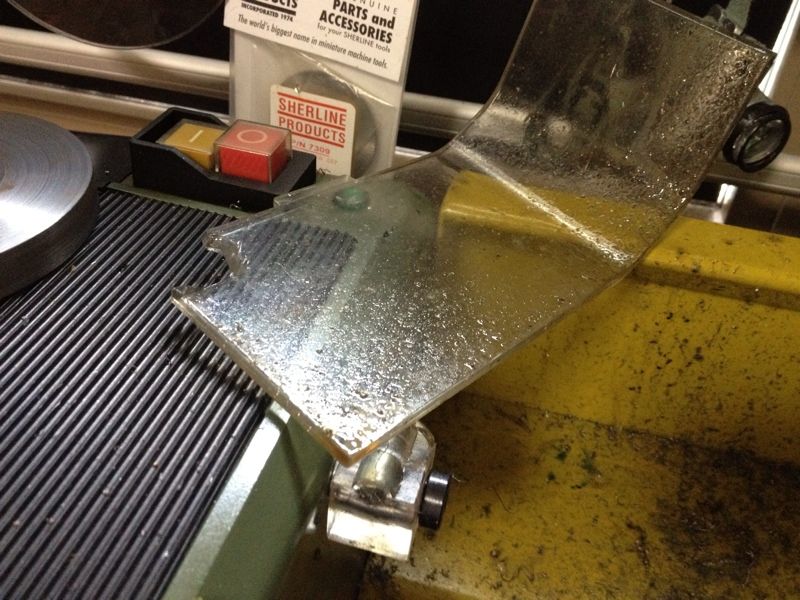 Some noise from within the gear compartment was also heard when the spindle was spinning. I opened the cover to have a look and saw these: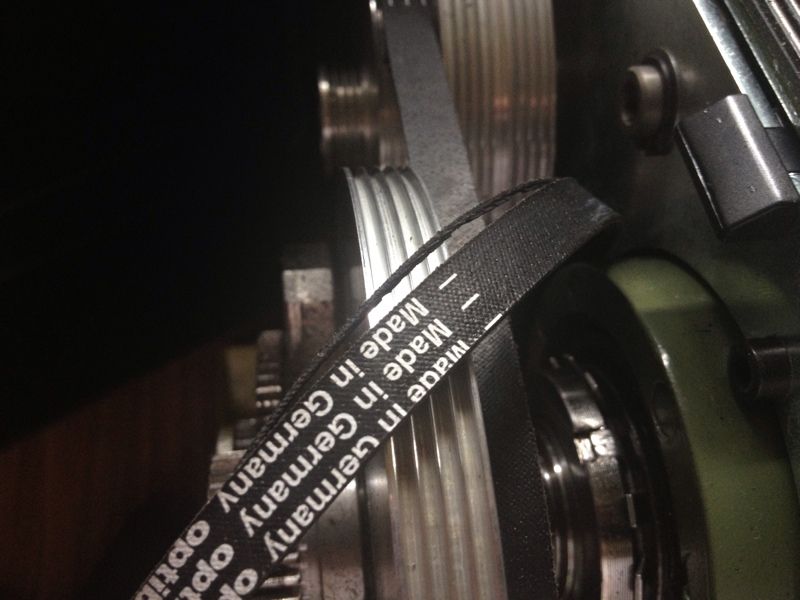 No, the belt didn't come off the pulley. I took it off for photo shoot and to cut away the frayed portion.
I'm wondering, given my only 2 to max 4 hours of usage every week, if its too soon to result in these? I'll still proceed to order the 2 belts in cases of more damage.